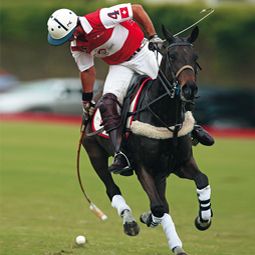 POLO & HORSE RIDING
INR 3500/- per person (Approx. 2 hours)
Take Polo lessons from the host Ransher Singh, a professional polo player or enjoy watching a fast paced game of polo at the Ram Bagh polo club. The Khas Bagh family is happy to take guests along to a Polo Match duing the season followed by a cocktail at the polo club before returning home for dinner.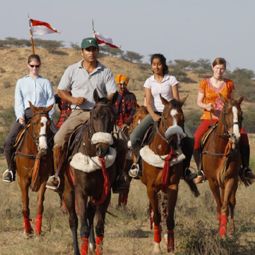 HORSE SAFARI
At Khas Bagh you can venture out at dawn into the countryside on horseback, cantering through farmlands, fields and hamlets, return to enjoy a morning tea or breakfast with the horses For willing learners, horse lessons can also be taken in Khas Bagh's paddocks.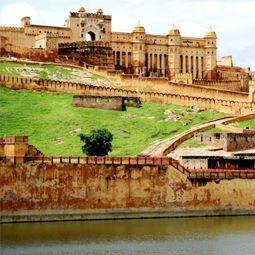 Amer & Jaigarh fort visits
The homestay also organises special jeep rides to the sprawling medieval Amer and Jaigarh forts with their palaces , ramparts , gardens and imposing walls - a must see for every traveller who visits jaipur.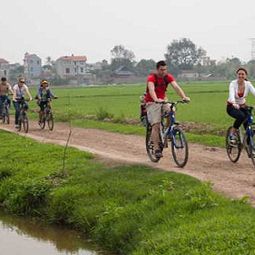 Village cycle tours
For those looking for more active pursuits cycling expeditions into the neighboring villages are on offer. Here one can ramble along, see traditional artisans at work or get a glimpse of authentic rural life..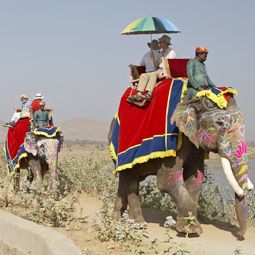 ELEPHANT SAFARI
INR 4000/- per person (Min 2 pax) (Approx. 1hours)
Tour the countryside on elephant back. These gentle giants take visitors ambling through farm lands and river beds. They enjoy being fed sticks of sugarcane and are also open to being decorated with a spot of paint by visitors on their foreheads and trunks. Traditional designs can be learned from the 'Mahout' at hand.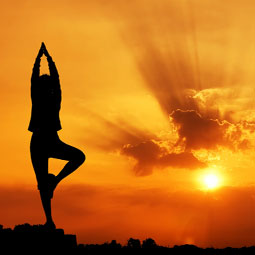 Yoga
INR 1000/- per person per session Bicycle around the Villages. Complimentary
Unveil the mystery of ancient wellness with Yoga classes at Khas Bagh's peaceful and tranquil environs. Reinvigorate with asanas that help you energize and detox and find a moment of calm and stillness in your busy schedule.