Experience

From village walks to cycling tours, jeep rides to the medieval Amer and Jaigarh forts, horse rides at dawn and elephant safaris on offer, there is much to experience at Khas Bagh. One can also simply relax with a swim and sunbathe, or play croquet on the sprawling lawns. As dusk settles in, it is time for a sundowner at Khas Bagh and then enjoy a barbeque with a bonfire in the outdoors or next to the swimming pool, listen to war stories from the host, Colonel Rathore, a retired special forces and a war veteran, or make yourself cozy at the Polo lounge.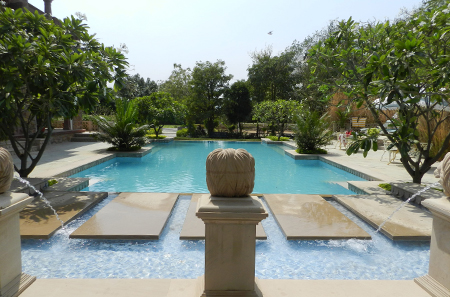 Pool
Enjoy a swim, relax or sunbathe at the swimming pool at Khas bagh. Screened naturally by tall elephant grass on its periphery, an open shower with blue pottery tiles and state-of-the-art dressing rooms the pool is an all weather attraction. Soak in the sun, on the pool's island beds, the deck is also a great place to enjoy a drink or a meal.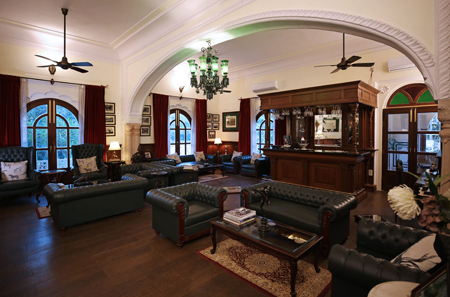 The Polo Lounge
Relax with a sundowner at the Polo Lounge . With its fireplace , piano, wooden floors and panelling it will remind you of an old colonial country club. The family polo pictures and polo trophies carry stories of polo travels across the world. Its high ceilings, chandeliers, velvet curtains and leather upholstered sofas make it a cosy place to unwind after the hustle and bustle of sight seeing and shopping in the city.